COVERT CARRY

The unique design of the HANDCOP Counter Escape Restraint allows for it to be worn like a bracelet.
Simply cinch around wrist, wrap around excess cord and tuck in the stopper knot to secure.
This carry method ensures that you always have an effective restraint available at all times.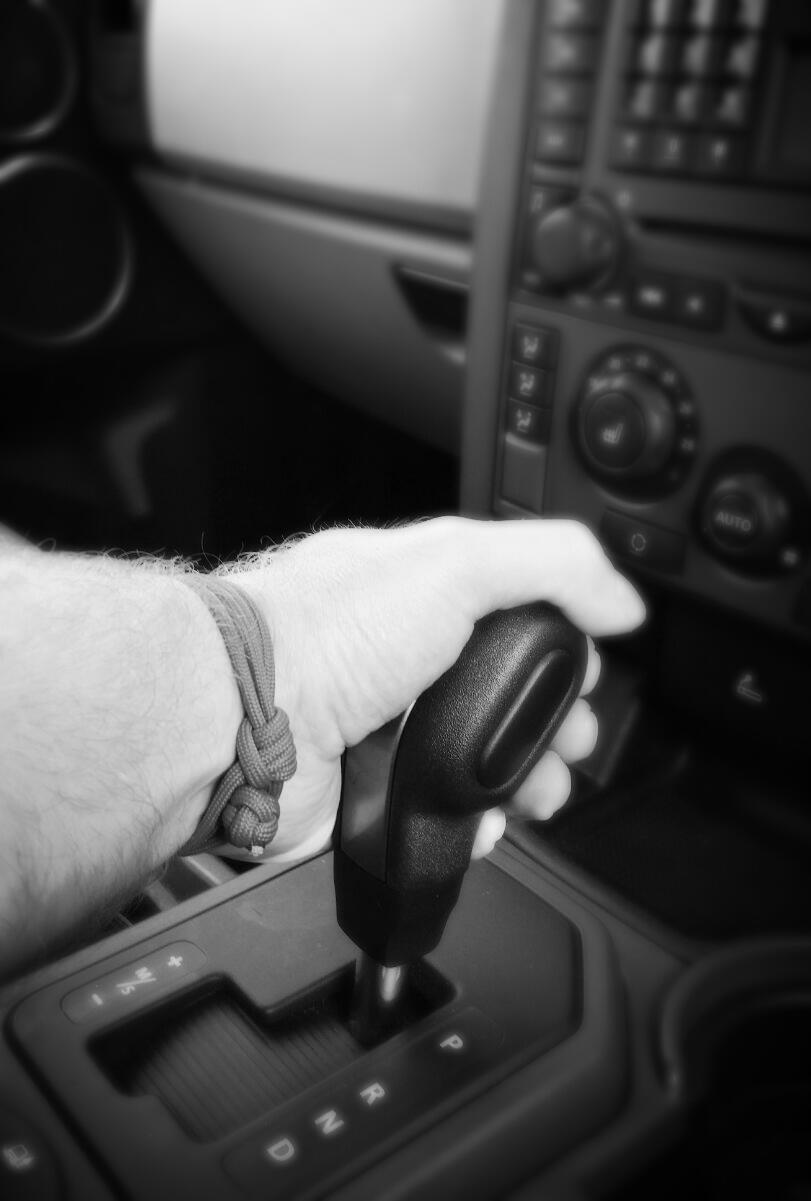 TACTICAL CARRY

The HANDCOP can also be attached to a duty belt, MOLLE/PALS or any other attachment point.
Simply loop around the attachment point so they are ready for immediate deployment.

"


ADOPTED BY LAW ENFORCEMENT, GOVERNMENT AGENCIES AND SELECT MILITARY UNITS

Its ability to be carried and worn discreetly both on and off duty, in uniform or undercover means the HANDCOP HC1265 is
fast becoming the restraint of choice for law enforcement, government agencies and select military personnel.

No other non-metallic restraint can match the versatility of the HANDCOP that can also include the installation of a
of a unique serial number or other text (Dark Matter Disc) to make each HANDCOP easily identifiable.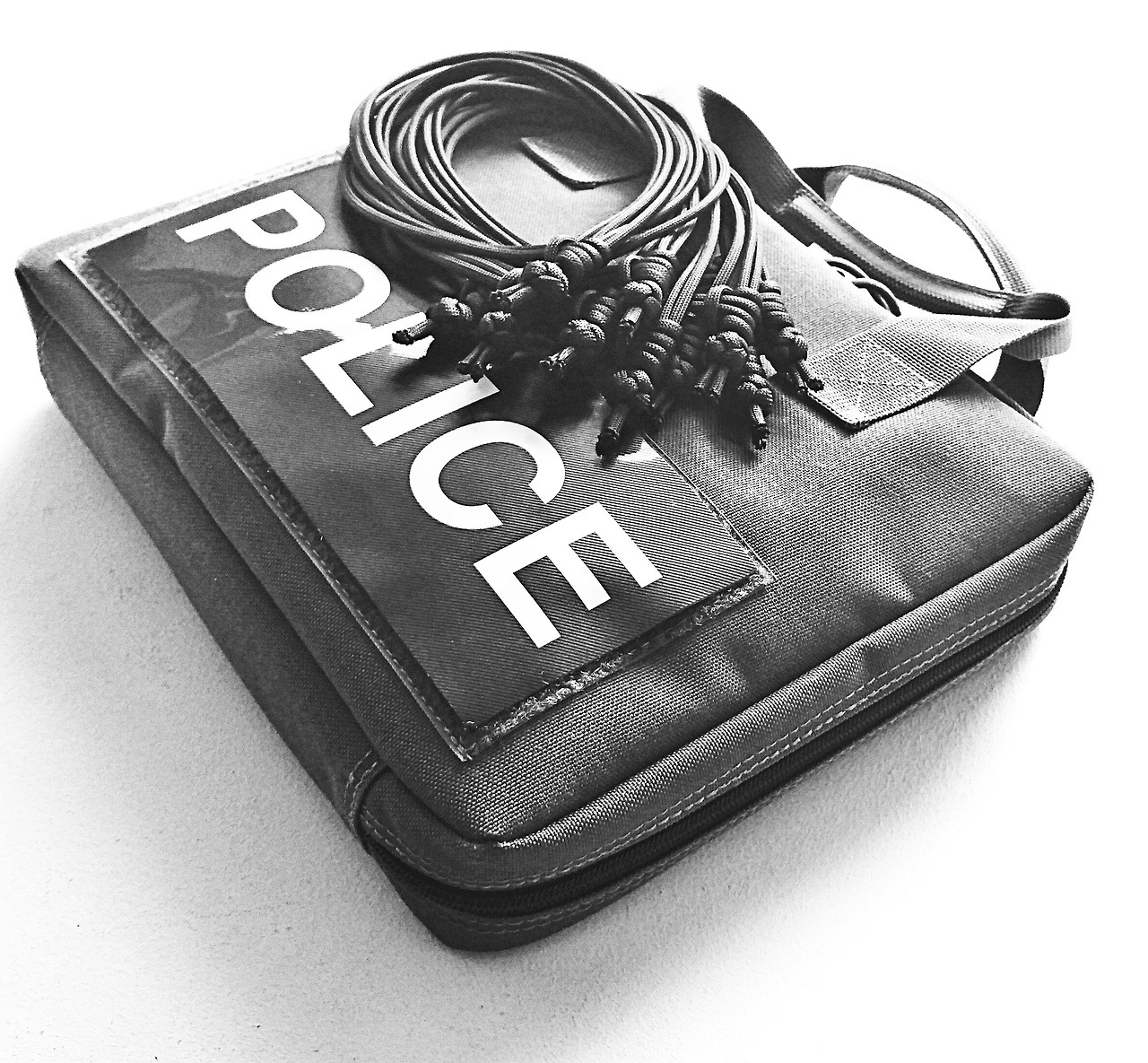 APPLYING HANDCOP

Before attempting to apply the HANDCOP you must first have control of the subject.
Ideally the subject will be compliant, face down with hands 'rear stack' to keep fingers clear of restraint during application.
Cinch each HANDCOP loop around the wrist and conduct pinch test (touch thumb and forefinger) to check for tightness.
An overhand knot should be added just above the cinch knot, double locking the handcuff to prevent the 'slipping' escape technique.
A quadrant search of the subject should be conducted in accordance with your SOP.
The discovery of concealed items should be followed up by a intimate search as soon as practicable.
The subject should NEVER be left unattended and all restraints should be checked periodically.

To release the HANDCOP simply undo the overhand knot and pull open the cord around each wrist.
The HANDCOP is cost effective as it can be reused.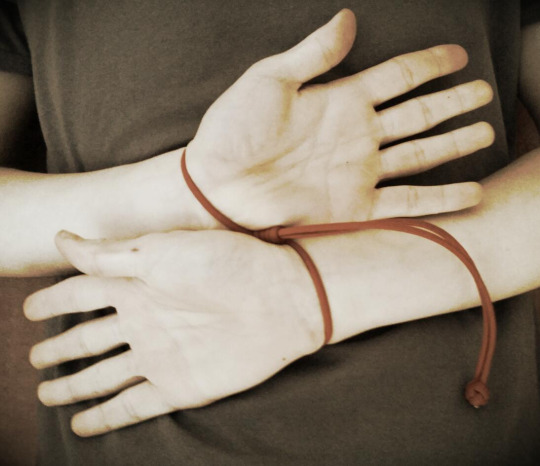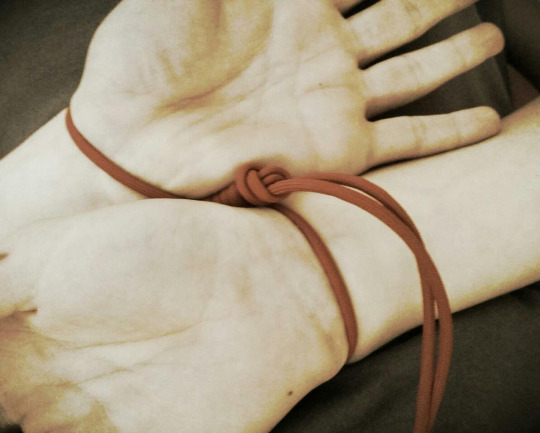 ESCAPE PROOF?

The HANDCOP cannot be removed by the detained person when correctly applied.
Attempts to break the HANDCOP are futile unless you can generate in excess of 960lb of force for our standard HANDCOP!
Unlike traditional non-metallic restraints it is extremely difficult (some would say impossible) to 'friction saw' through the HANDCOP.
Synthetic and natural ropes and cord will break long before the Technora shows any sign of wear - even Technora vs Technora will in
most cases be unsuccessful!




http://handcop.tumblr.com/

WWW.HANDCOP.COM | INFO@HANDCOP.COM | HANDCOP COUNTER ESCAPE RESTRAINT | COPYRIGHT © 2015 - 2017